The purpose of this book is to help you release stress, anxiety and fear by taking leave of the judgmental, self-limiting and generally unhelpful projections of the everyday mind.
Mindfulness exercises offer us respite from our relentless doing, not just in action, but in mentally evaluating, grasping and desiring to be elsewhere experiencing something other than the present moment.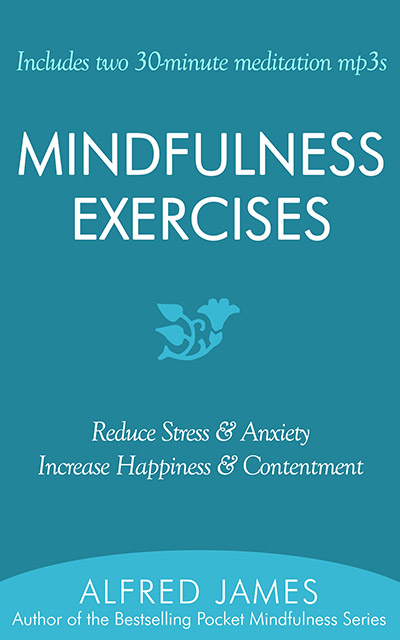 These exercises provide a sanctuary away from the stress of daily living; a place where we can stop and take leave of the monkey mind pulling us in all directions and recenter our compass for mental clarity and inner peace.
Book Chapter Summary
Each exercise in the book starts with an overview of the subject matter and its relevance to everyday life, followed by step-by-step instructions for completing the exercise, and ending with a summary of the associated benefits of regular practice.
Chapter 1. Self-Awareness – Watching the Breath of Life
Chapter 2. Freeing the Mind – Expelling Negativity
Chapter 3. Being Present – Pacing the Square of Reality
Chapter 4. Releasing Attachment – Tech-Free for a Day
Chapter 5. Self-Realisation – Life Through the Eyes of an Ant
Chapter 6. Self-Discovery – Entering a Mindful Silence
Chapter 7. Self-Liberation – Freedom in the Wind
Chapter 8. Appreciation (Mindful Eating) – The Raisin of Life
Chapter 9. Understanding the Nature of Mind – Observing Your Thoughts
Chapter 10. Being Here – Letting Go
Click here to read an extract.
Free Gift: Meditation Recordings
When you buy the book, you'll also receive two 30-minute mindfulness meditation mp3s: 'Spiritual Consciousness' and 'Mindfulness Meditation' ($19.98 value). 
The meditation music contains Theta sound waves that help induce deep relaxation and a heightened state of spiritual awareness.
The recordings can be used for general meditation purposes and as an accompaniment to the exercises in the book. The music will play on all mp3 compatible devices.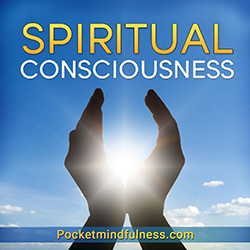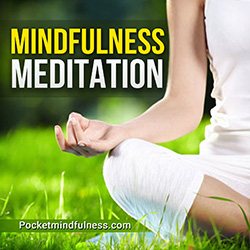 Mindfulness Exercises will help you better understand your mind, in turn helping you better manage stress, anxiety, anger, negativity and general suffering of the mind.
If you spend too much time thinking about the past and worrying about the future, and in negative and fearful spirals of thought, give your mind a well-deserved rest with these rejuvenating, practical exercises.
Download Mindfulness Exercises Now
 Download the 61-page book & 2 meditation mp3s for just $8.99.
 Your book & meditations will be delivered immediately by download link.
 The book & mp3s are compatible with all digital devices (Tablets, Smartphones).
 Your purchase is covered by a 60-day money back guarantee.
Payments are processed securely by Clickbank, a leading digital payment processor.



*If you experience any difficulty with your download, or require a new download link at anytime, simply drop me an email here.
I hope you enjoy my book.
Warm regards.
Alfred.