The Pocket Mindfulness App is now available to download from the App Store. It is currently only available for the iOS platform, but I hope to release an Android version very soon.
If you are interested in the Android version, please register your interest by signing up for email updates and I'll let you know as soon as it's released.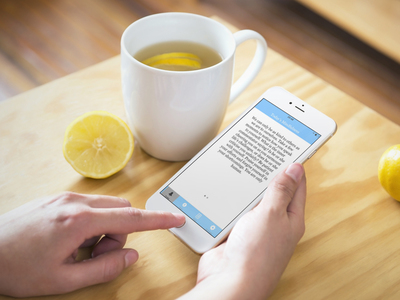 What happens once I've installed the app?
The first thing you'll see is a screen that asks you to enter your email address to get updates. Now, if you're already a member of my mailing list, you can skip this part by tapping 'close'. If you'd like to get updates on my blog posts, the app and mindful living in general, enter your email address and you'll be added to my mailing list.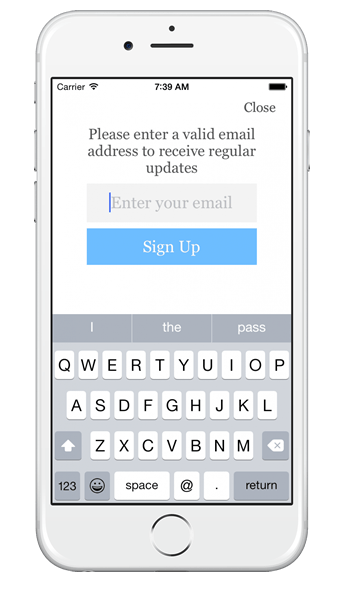 What does the Pocket Mindfulness app do?
Whether at work, relaxing at home, or walking in the park, the Pocket Mindfulness app delivers daily  inspiration to your phone and tablet on a daily basis, in the form of tips, mindfulness exercises and bites of wisdom. 90%  of the content will be from myself, with a few of my favourite quotes from the Dalai Lamai and Buddha thrown in for variation.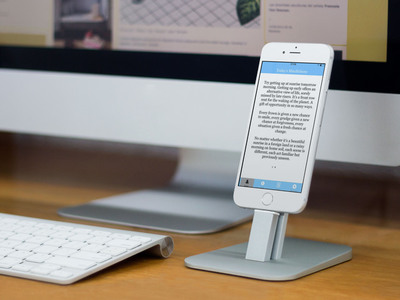 How do I receive my daily mindfulness updates?
You can choose a specific time to receive your daily dose of mindfulness, or select to receive notifications at random. Once you have downloaded the app, you will need to turn on 'notifications' in the settings page. If you want to receive notifications at a random time of the day, you will need to turn on the 'random' setting too.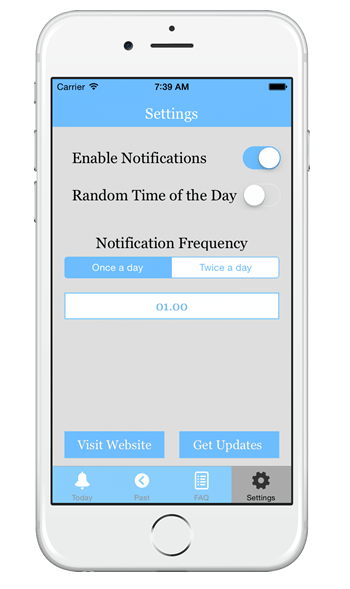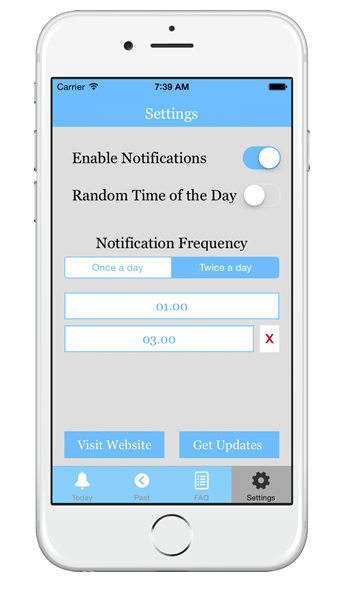 You can choose to receive one or two notifications per day, and set a time for each to be delivered to your device. The app delivers each notification according to the time on your device.
What happens if I clear an update from my phone without reading it?
If you miss a mindfulness update, or want to read over past updates, you can access your previous updates in the 'Past Notifications' section.
The 'Past Notifications' section contains your last five updates. Once a new update is delivered to your phone, it will automatically be added to this section.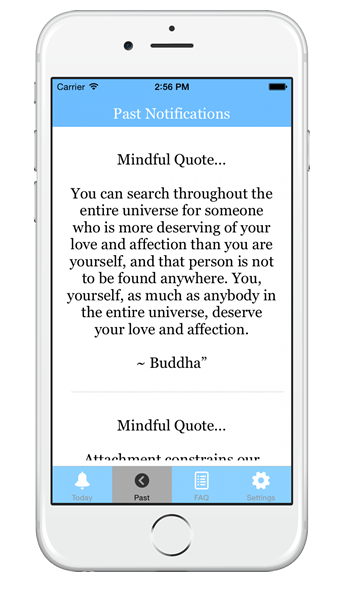 Can I read new blog posts in the app too?
If you click the 'Visit Website' button in the 'Settings' page, you can access the Pocket Mindfulness blog through the app too.
This means you'll be taken to the Pocket Mindfulness website in-app, so you won't need to use your device browser to read new posts.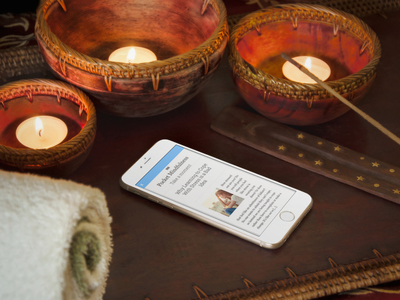 Something isn't working /I have a suggestion to make the app better!
The concept for the Pocket Mindfulness App was inspired by the readers of this blog, and as such was designed with its readers in mind.
So if you find a bug, or you have an idea that you think will make the app better and more useful for others, please email me and make your suggestion for the next version update.
There's also an FAQ inside the app in case you aren't sure how something works:
 I thought you advocated using less of your smartphone?
If you've read that post, you'll know I do recommend taking leave of your phone for a day now and again – and I stand by this. But this is my way of using the digital highway to spread more mental spaciousness around the world, while also hoping the app will bring a somewhat mindful dimension to the smartphone experience.