If you're one of the grownups who has discovered the therapeutic and relaxing world of coloring in, you're no doubt in the market for some suggestions on best adult coloring books.
I've consulted some friends and, along with a few reader suggestions, compiled this list of the the 25 best books for those in search of everything from quiet reflection to adventure to catharsis.
25 Best Adult Coloring Books
1. For those who want to escape into a magical kingdom, full of flora, fauna and fairies, Enchanted Forest: An Inky Adventure & Colouring Book may be the book for you. With pages of intricate floral motifs and hidden plants, animals and other creatures, it's a delightful journey into an enchanted land. There's even a quest involved: colorists are challenged to find a total of nine symbols sprinkled throughout the book to "unlock" the gate at the story's end.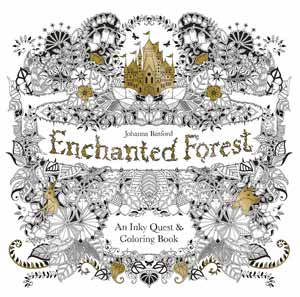 2. Emma Farrarons's The Mindfulness Colouring Book (Anti-stress art therapy for busy people) is the perfect gift to yourself. Its small stature makes it easy for on-the-go coloring, and Farrarons's background as an illustrator and textile designer is evident in her drawings, which are filled with geometric designs, floral patterns and waves. It's sure to make any commute a little more peaceful.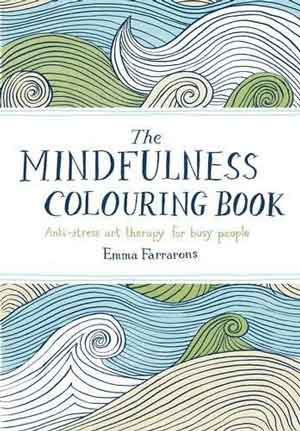 3. Have you read all about the psychological and emotional benefits of mandalas? Keen to dive into the kaleidoscope world of mandala mindfulness? It's easy with Mandala Designs Adult Coloring Book which is chock full of beautiful and complex mandala designs that'll have you buzzing with good vibrations. Don't be afraid of markers with this one, because Mandala Designs boasts heavyweight paper immune to pesky marker bleed-throughs.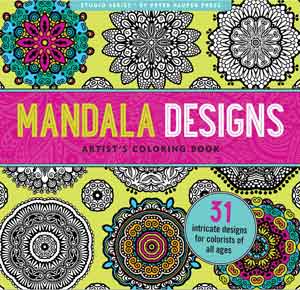 4. Does history, nature and science fascinate you? Check out The Art of Nature Coloring Book – a beautiful compilation of colorable illustrations inspired by vintage botanical and scientific prints, many of which range from the 18th and 19th century. The best part about this book? Finishing a design means a free and beautiful wall hanging. Ever fancied yourself as a 19th century botanist? This one's for you.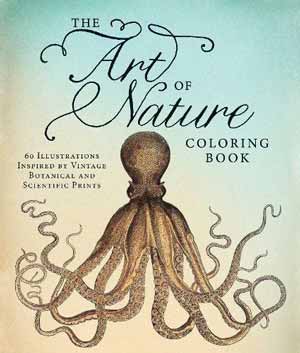 5. In a perpetual state of wanderlust? While coloring can transport you to a more peaceful place, feeling like you're in a new city is a special experience. This is the goal of Steve McDonald's Fantastic Cities: A Coloring Book of Amazing Places Real and Imagined. As you're planning your next trip, take a break from the stress of booking flights and settle down with Fantastic Cities as you imagine your next adventure. One of my personal favorites.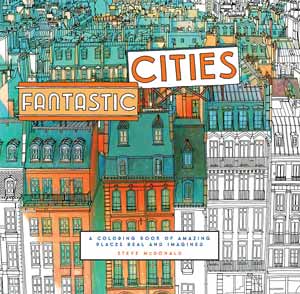 6. Who doesn't have a soft spot for some prehistoric creatures? Mix that with the monotony of everyday working life and you have the fantastic Dinosaurs With Jobs coloring book- a must have for any friend with an appreciation for old-school coworkers and a penchant for coloring.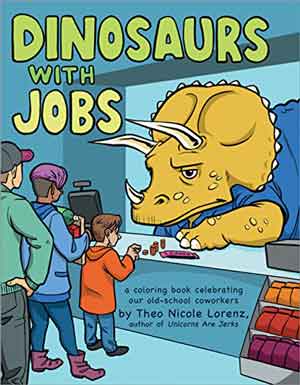 7. For those with more adult tastes and an insatiable desire to watch reruns of "The Notebook," Colour Me Good Ryan Gosling is a truly indispensable gift. The book boasts thick pages and dozens of funny, blank outlines of Ryan. Plus, no one's stopping you from drawing yourself right in beside him. Enjoy!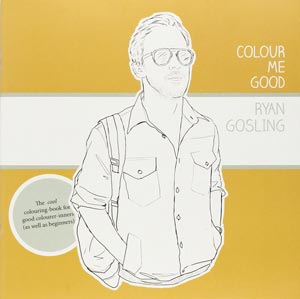 8. Consider yourself an American art buff or know someone who does? I've got the perfect book- Color Your Own Famous American Paintings, which features famous works from Edward Hopper, Mary Cassatt, Winslow Homer, Grandma Moses and more. A nice feature of this book is the perforated edges on each picture. You may not have the original, but you can display your own rendition in a place of honor!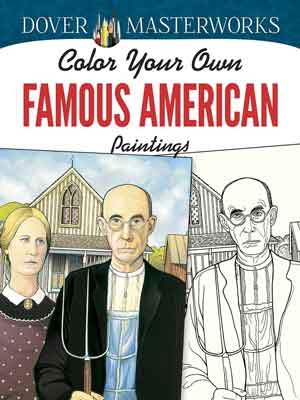 9. Considering changing your name to J.K. Rowling? Looking for a little relaxation in the magical world of Harry Potter? I've got your back, Potter heads. Look no further than the Harry Potter Colouring Book, which gives you the opportunity to fill in intricate line drawings used in the creative schematic prep for the films. Colorists will be delighted to fill in their favorite scenes from the films- it'll have you saying "accio coloring book!"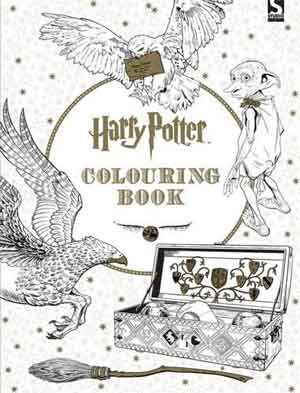 10. Sometimes, coping comes with a side of expletives. I get it- the job can be tough and the commute long. After all, they do say: when it rains, it pours. Here's a British coloring book with the perfect amount of sass: The Swear Words Colouring Book. Filled with beautiful drawings of animals, trees, flowers and mandalas, each page also features a swear word- just pick the one that matches your situation and get going!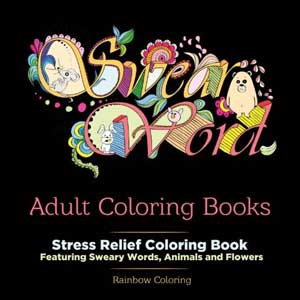 11. Love the Great British Bake Off but lack the necessary kitchen skills? Immortalize your favorite desserts and moments from the show with the Great British Bake Off Colouring Book, a tasty alternative to labouring in the kitchen. Or, bring the book to your favorite patisserie for a truly tasty experience!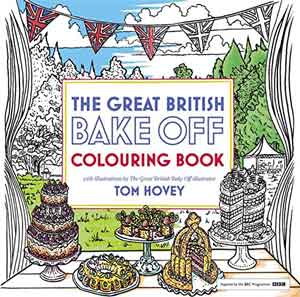 12. Historical fiction fanatic? Completely PBS obsessed? Looking for a spark of adventure? Then I bet you've probably seen Poldark before. Bring the drama and adventure from the hit show into your own living room with The Poldark Colouring Book that features all of your favorite characters, and even Garrick the dog!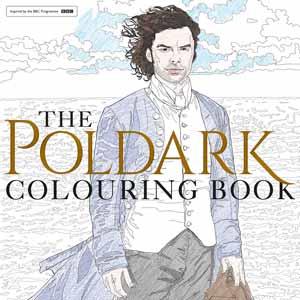 13. Fancy escaping to the savannah or the grasslands of Africa, Asia and Australia? If a plane ticket is a bit too expensive, consider Millie Marotta's Wild Savannah: A Coloring Book Adventure. The book contains fanciful illustrations of baobab trees, crocodiles, zebras and gazelles that'll be sure to transport you to what feels like another world in the comfort of your own living room.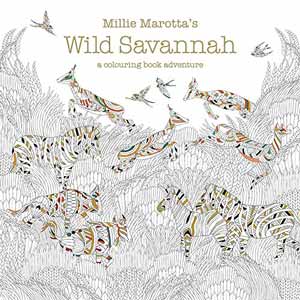 14. Interested in a bit of a challenge, or dare I say it- a quest? Unlike traditional coloring books, you're never quite sure what you're getting with the illustrations from Colour Quest until you complete the color by number pattern, which is usually obscured by dots or pixelation. Try your hand and prepare to be delightfully surprised by the variety of scenes in this magical little book.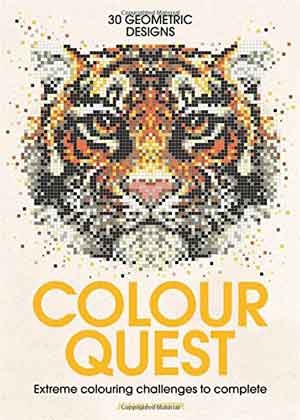 15. Eagerly awaiting your favorite comic strip in the weekend papers? Look no further! Cartoonist and artist Moose Allain has compiled FIll-Me-In, and amazing adventure in space- to infinity and beyond. The book features people and fantastical creatures in existing scenes, or the locations of your choice. And allows the colorist a little more creativity and contains some blanks, encouraging you to explore beyond the realms of planet Earth.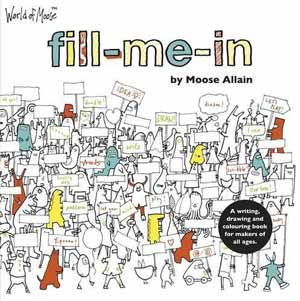 16. Got a particular penchant for a feline friend? Cats: Colouring for Mindfulness is the perfect coloring book for cat lovers far and wide. The book contains 70 intricate designs and each page detaches, so you can frame your favorite. Curl up with your kitty and color away!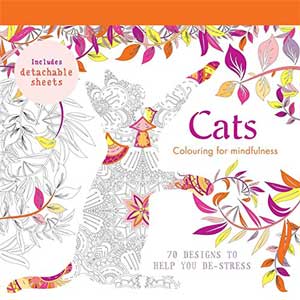 17. Feeling the winter blues? Looking to escape to a more tropical locale? Look no further than Millie Marcotta's Tropical Wonderland, which is filled with beautiful fauna and flora carefully drawn by Millie Marcotta. The coloring book features intricate and delicate artwork, and boasts very heavyweight paper, perfect for vibrant marker coloring.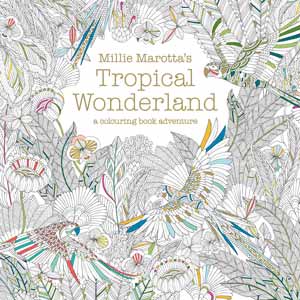 18. Fancy a world where unicorns exist, or perhaps you consider yourself quirky enough to identify with one. Then I've got the book for you: Keep Calm and Colour Unicorns promises serenity and a chance to infuse your day with a bit of unicorn magic. Keep anxiety at bay with this intricate and whimsical coloring book that features these magical creatures, rainbows and cosmic mandalas.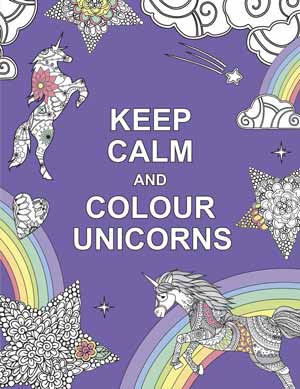 19. For those who prefer a little less structure to their coloring pursuits, Keri Smith has created Wreck This Journal to encourage budding artists to unleash their inner creativity through "destructive acts"- coloring outside lines, riddling pages with poked holes, painting with coffee, etc… If this jives with your idea of stress relief, take a look- you'll be inspired in no time!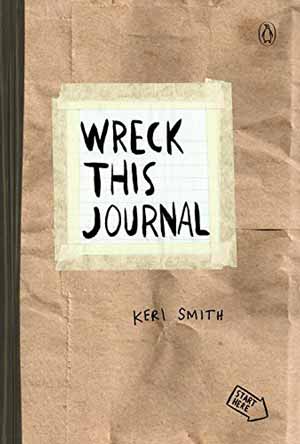 20. Enamoured with the beauty and grace of elephants? Join the club. The Elephant Coloring Book for Adults features 40 beautifully illustrated patterned, henna and paisley style elephants for completion. Channel your inner animal lover as you complete these beautiful designs and pick one up for another elephant fan.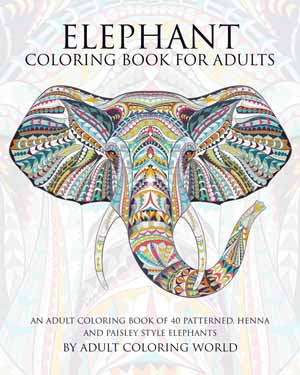 21. Not very mindful, perhaps, but this branch of adult coloring is pretty popular, and makes for a good present for those who vent with a more…colorful lexicon. Swear Word Coloring Book gives curse words an intricacy like never before. Each page features a choice phrase, filled with a complex pattern that's yours for the coloring! For those with a potty mouth and a sense of humor this is the cathartic book for them!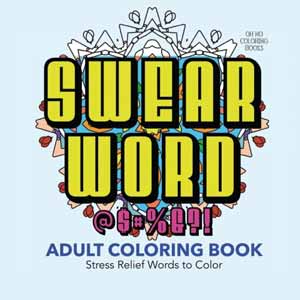 22. Fashion obsessed? Constantly channeling Anna Wintour? The Vogue Colouring Book is a great addition to your collection. Featuring fashion editor Iain R Webb's beautiful hand-drawn images from 1950s Vogue, this book gives its readers a glimpse into the world of hats, gloves, hourglass shapes and utter glamour. The book also features captions and fashion advice from the pages of British Vogue.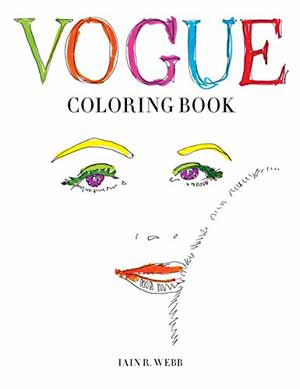 23. Always related more to the "bad guy" at the movies? Channel your inner villain with the Art of Coloring: Disney Villains, which features over 100 images of magical Disney landscapes, as well as the memorable Disney villains who threaten the happiness of legendary heroes and heroines. This book features the notorious from a huge spectrum of Disney films, including some villains you will have forgotten.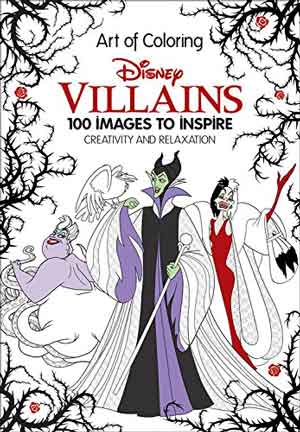 24. Are your introvert tendencies stressing you out in a world where extroverts seem to thrive? Introverts unite and check out Marzi Wilson's Introvert Doodles, a relatable glimpse into the world of awkward situations that befall non social butterflies. Marzi's introvert adventures are hilarious and heartwarming and a great gift for anyone who has floundered for an excuse to miss that party and just watch Netflix in bed.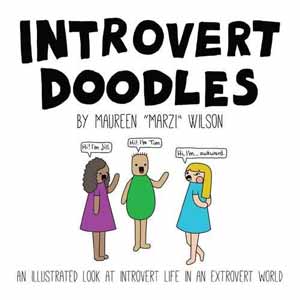 25. And finally, just to prove there is an adult coloring book for every eventuality, the Sex Position Coloring Book gives new meaning to the idea that sex position books are fun to use. This crafty book presents a ready-to-color outline of a couple in a real sex position on each page. Great as a gift for a bachelorette party, wedding shower, or twenty-something birthday.